Circuit Transient Protection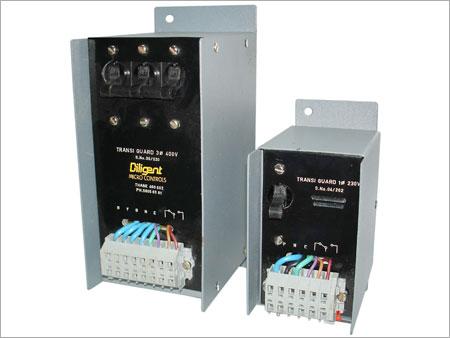 Circuit Transient Protection
Price And Quantity
Product Specifications
For protecting power system from fluctuated power supply

Single Phase
Circuit Transient Protection

50 - 60 Hertz (HZ)
Product Description
Transient protection in circuits refers to the implementation of measures and components to safeguard electronic circuits from sudden, brief, and potentially damaging voltage spikes or surges known as transients. These transients can be caused by various factors such as lightning strikes, electromagnetic interference, switching of inductive loads, or even power grid fluctuations. Without proper protection, these transients can damage sensitive electronic components and disrupt the functioning of the circuit.
Here are some common methods and components used for circuit transient protection:
1. Voltage Clamping Devices: These devices, such as metal oxide varistors (MOVs) and transient voltage suppressors (TVS diodes), are connected in parallel with the circuit. When the voltage exceeds a certain threshold, these devices become conductive, effectively shunting the excess voltage away from the sensitive components.
2. Transient Voltage Suppressors (TVS Diodes): TVS diodes are designed to have a low breakdown voltage. When a transient voltage exceeds this breakdown voltage, the diode becomes conductive and provides a low-resistance path for the transient energy, protecting the circuit.
3. Gas Discharge Tubes (GDTs): GDTs are devices that use the ionization of gas to provide a low-resistance path for transient voltages. They are commonly used in high-power applications and can handle large surge currents.
4. RC Snubber Circuits: RC snubbers consist of a resistor and a capacitor connected in series across the load or component to be protected. They dampen transient oscillations by absorbing and dissipating the energy associated with the transient.
5. Flyback Diodes: Flyback diodes, also known as freewheeling diodes, are used to protect circuits from voltage spikes that occur when switching off an inductive load, such as a relay or motor. The diode provides a path for the inductive current to circulate, preventing voltage spikes.
6. Fuses and Circuit Breakers: While not specifically designed for transients, fuses and circuit breakers can provide some level of protection against overcurrent conditions that might be caused by transient events.
7. Isolation Transformers: Isolation transformers can help protect circuits from transients by providing electrical isolation between the input and output sides. They can prevent transients from passing through to the sensitive side of the circuit.
8. Grounding and Shielding: Proper grounding and shielding techniques can minimize the impact of electromagnetic interference, which can induce transients in nearby circuits.
9. Surge Protectors: Surge protectors, often used in power distribution systems, are designed to divert excess voltage to ground and protect devices connected to them from transient voltage spikes.