Power Line Transients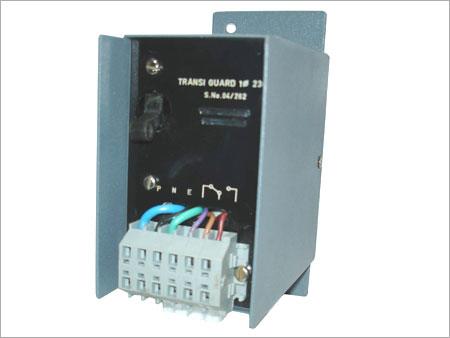 Power Line Transients
ధర మరియు పరిమాణం
ఉత్పత్తి లక్షణాలు
సింగిల్ ఫేజ్

For protecting power system from fluctuated power supply
Power Line Transient Protection Units

హెర్ట్జ్ (HZ)
ఉత్పత్తి వివరణ
Owing to quality and client oriented approach, we have fixed position in the industry by offering an enormous grade array of Power Line Transients. These transients are manufactured using quality tested components with the help of contemporary technology under the supervision of our highly experienced professionals. Offered transients are basically used for protecting power system from fluctuated power supply. Also these product is available in different specifications as per the requirements of our valuable clients at reasonable prices.
Power Line Transients Features:
1. Outstanding manage to the electrical energy level protect equipment from any disaster
2. Robust structure
3. Provide protection against mains voltage variations
4. Excellent performance
5. Hassle free performance
6. Long operational life
7. Ability to withstand high temperature
FAQ:
Q1: What are power line transients?
Ans: Power line transients, also known as voltage transients or surges, are brief and sudden increases in voltage on an electrical power line. They can be caused by various factors such as lightning strikes, switching operations, power factor correction, and equipment malfunctions.
Q2: How do power line transients affect electronic devices?
Ans: Power line transients can damage sensitive electronic devices by subjecting them to higher-than-normal voltages. These voltage spikes can lead to component failures, data corruption, or even complete device malfunction.
Q3: What is the difference between a surge and a spike?
Ans: A surge is a longer-duration increase in voltage, often caused by external events like lightning strikes or power grid switching. A spike, on the other hand, is a shorter-duration, high-amplitude increase in voltage, often resulting from sudden changes in current flow within a circuit.
Q4: How can I protect my devices from power line transients?
Ans: You can use surge protectors or surge suppressors to safeguard your devices. These devices are designed to divert excess voltage to the ground, preventing it from reaching your equipment. Whole-house surge protectors are installed at the main electrical panel to protect all devices in your home.
Q5: Are all surge protectors the same?
Ans: No, surge protectors vary in terms of their clamping voltage, energy absorption capacity, and response time. Higher-quality surge protectors typically provide better protection against a wider range of transient voltages.
Q6: Can power line transients be caused by internal factors?
Ans: Yes, certain internal factors such as sudden switching of large loads (e.g., motors or compressors), faulty wiring, and equipment malfunctions can also generate power line transients.
Q7: How common are power line transients?
Ans: Power line transients are relatively common, especially in areas prone to lightning or those with unstable power grids. However, the severity and frequency of transients can vary based on location and local conditions.
Q8: Are power line transients only a concern for residential users?
Ans: No, power line transients can affect both residential and commercial users. In fact, they can cause substantial damage to industrial equipment, servers, and communication systems if not adequately protected.
Q9: Can power line transients be completely eliminated?
Ans: While it's challenging to completely eliminate power line transients, proper surge protection measures can significantly reduce the risk of damage to your devices.
Q10: What should I do if my device gets damaged by a power line transient?
Ans: If your device is damaged by a transient event, you may need to replace or repair it. Insurance coverage or warranties might help cover the costs in some cases.